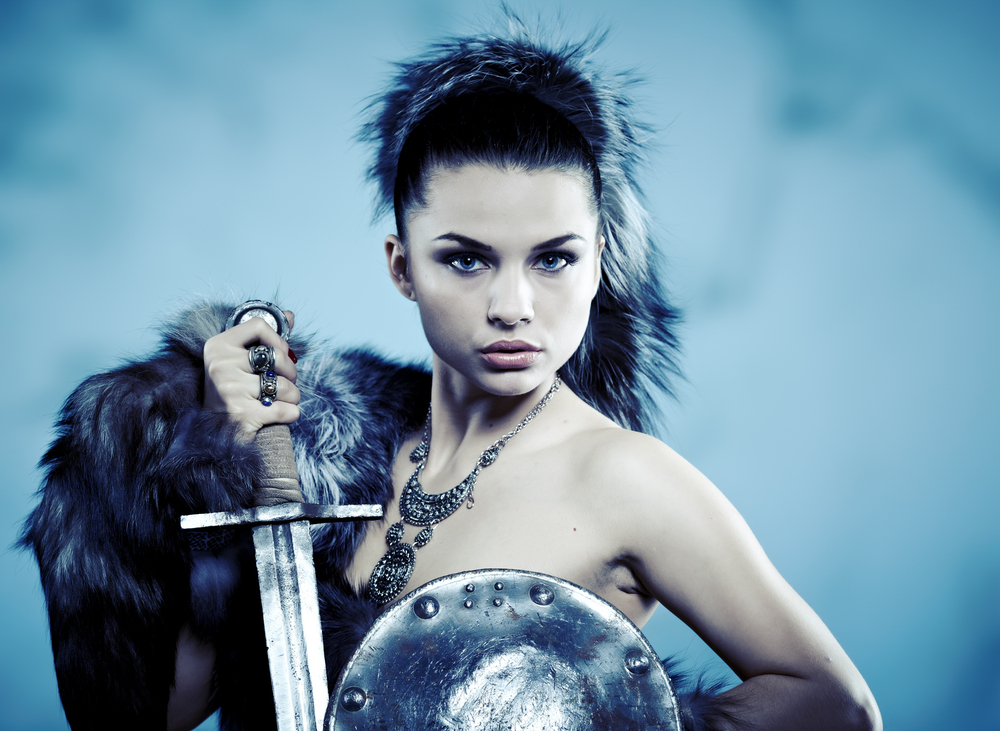 Online slots players in UK casino sites are still reeling from NetEnt's Phantom Of The Opera duel with Microgaming and now they learn that they will have to do battle all over again when the company launches their forthcoming online slots game based on the hugely successful Vikings television drama series. NetEnt, formed in 1996, are not shy of taking on a challenge as they prepare to go head to head with Yggdrasil's popular series of Viking inspired slots casino games. Named after the giant tree of ancient Norse mythology that holds the entire cosmos within its branches and roots, Yggdrasil are comparative newcomers, having been formed as recently as 2013. Will they have the mettle to withstand NetEnt's more experienced onslaught?
NetEnt's Vikings Slot Game
The launch of NetEnt's Vikings slot game is due towards the end of 2018 and will have all the advantages that being linked to the long running Vikings TV series can offer. As yet there is little information about the format of the game itself, but it will no doubt feature the familiar characters from the series, particularly the rags to riches hero, Ragnar Lothbrok, whose name translates as Ragnar Shaggy Breeches. Back in the 8th Century, Ragnar's compatriots were wreaking havoc throughout the United Kingdom, beginning with a pirate raid on the holy island of Lindisfarne in 793AD. Ragnar's epic adventures that saw him rise from being a humble farmer to a reigning king, are narrated in the ancient Nordic poems or sagas that the series is based on and consequently, NetEnt's Vikings online slots game. But what will it be like?
NetEnt's Popularity In Online Slots
NetEnt have a long history of producing hundreds of finely animated, high quality casino games such as Gonzo's Quest, Starburst and Planet Of The Apes. With their policy of creating online slots games that are absorbing, exciting and extremely flexible for UK casino sites amongst others to present to the public, they have a pedigree that is reassuring to casino visitors who know their style and reliability. Whatever the minor details of the game, everyone is sure to turn it into a success.
Vikings Online Slots Casino Games
The daring raids of the 8th Century Vikings who successfully carved out their own settlement of Jorvik, now the city of York, have inspired ancient legends and present day television series. In a parallel with the waves of Nordic marauders of centuries past, UK casino sites are experiencing one batch of Vikings after another in the form of exciting online slots games that continue to grip the players' imaginations. With Yggdrasil's latest nerve tingling Viking raid just unfolding, there'll hardly be any respite before perhaps the biggest wave of all descends on UK casino sites from NetEnt's Vikings.
Yggdrasil's Vikings Go To Hell
Like the ancient Vikings themselves, Yggdrasil arrived out of the mists of obscurity to establish their brand of high quality online slots in UK casino sites, picking up several awards in the process. No mean feat when you consider how the industry is dominated by the larger, experienced companies. Launched in May 2018, Vikings Go To Hell is the third installment of Yggdrasil's own Viking mini-series. The most intricate of their games so far, gamblers can enjoy a base game with sticky wilds, more treasure chest bonuses and different levels of free spins that can multiply into mega-sized wins as their heroes battle with the terrifying demons that haunt the Underworld. This is an enhanced format of their previous version, Vikings Go Berserk, which features numerous free spins and random bonuses that can be gained from the Vikings' increasing rage levels that are directed at the mysterious siren. And it was in turn built upon one of Yggdrasil's first more ambitious creations.
Vikings Go Wild
Yggdrasil's adventure began in 2015 with Vikings Go Wild, the first in their Nordic inspired saga where the Norsemen are hunting sea monsters. Here they introduced the treasure chests, sticky wilds and multiple free spins that are still present in the latest game. Over the three episodes, Yggdrasil have gradually increased the volatility from 38 to 49 and now to 89, giving punters an increased chance of landing bigger wins. The Return To Player percentage has remained fairly stable at 96.3 and 96.1. The maximum win has risen from approximately £180,000 up to almost £500,000. As they have launched each version, Yggdrasil have improved upon the previous one, providing players with a more complex format with the same exciting theme.