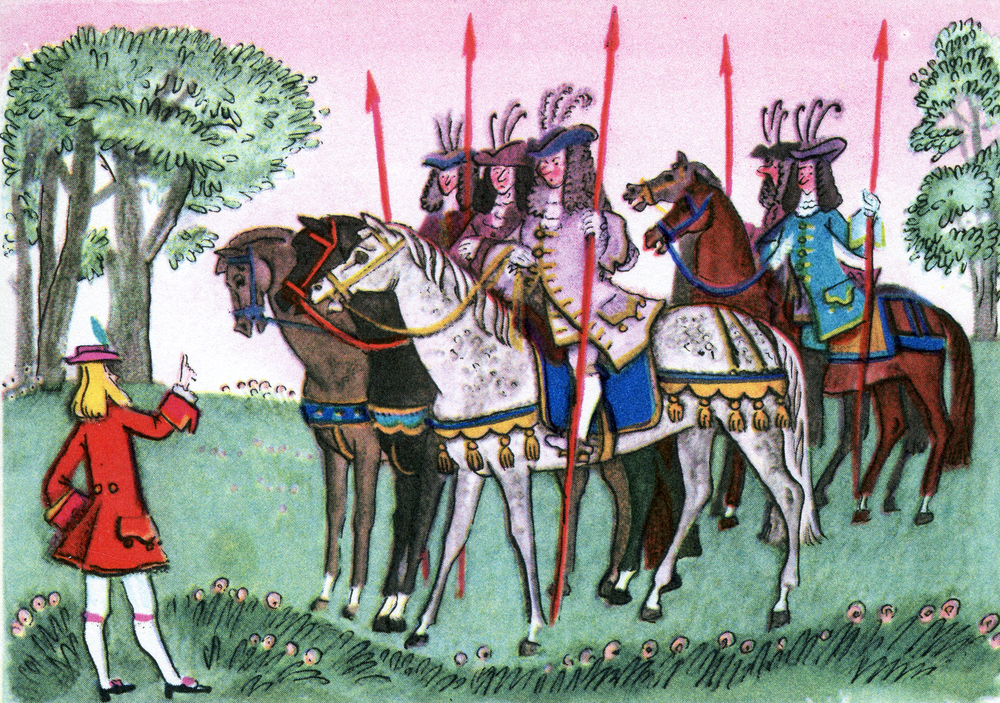 Gone are the days when the complexity of online slots amounted to nothing more than landing three bells in a row. The development of slick, fast moving graphics combined with batches of special features have seen slot games online become mini epics in their own right. As players we can enjoy a fantasy trip of sailing the seven seas with awesome Vikings, fight off King Kong or brush up on our singing skills with not one, but two Phantoms of the Opera.
Online Slots Fairy Tales
For entertaining plots games providers are frequently turning to the wealth of fairy stories written and compiled by the Brothers Grimm and Hans Christian Andersen. In turn many of their tales were inspired by old folk lore legends. Some of the best slots online are borrowing ancient stories we have all grown up with and instantly recognise. And that initial familiarity places us half way to putting our coins in the slot. It's a psychological tactic that's proving to be a lucrative venture. So let's review slots online with fairy tale themes.
Pied Piper Online Slots
The mediaeval tale of the mysterious Pied Piper of Hamelin who used his magical flute playing to charm the rats from the town is one of Quickspin's finest games. In a recreation of this event the Piper wild symbol sets off a free spin sequence where wild rats and Pipers randomly land in reel five then walk across each of the other reels as you enjoy five extra free spins. Other symbols include royal playing cards, gold coins and the keys to the town. You will earn ten extra spins every time the Piper appears or if you can stack them four high in the central reels. The prolific rats overrun all of the symbols except the Piper resulting in bonus scatter symbols. Playing from 20p to £200 offers you the chance to win an £800 jackpot or up to 1,456 times your wager.
Rapunzel's Tower Online Slots
Since 2011, Sweden's Quickspin have been imaginatively interpreting tales for us to enjoy. Displayed on screen is the smooth walled tower where Rapunzel is imprisoned and eventually she uses her long hair to help her prince rescue her. Quickspin have incorporated helpful stones for him to climb up each time a bonus symbol of Rapunzel's hair ribbon appears in the middle reels and earns you two extra free spins. Get the prince to step twenty and your spins are multiplied. Landing tower symbols in the three central reels gives you ten extra free spins. Other symbols include a witch, king, queen and scissors. Bet between 20p and £200 for a jackpot of £1,000 or a multiplication of up to 1,619 times.
Fairy Tale Legends Mirror Mirror Online Slots
NetEnt's interpretation of the Snow White tale is set in an eerie forest where the heroine is in hiding from the evil queen. Symbols of mirrors, gems, lanterns, queen and princess help create a magical atmosphere. If a mirror lands in reel three it will trigger up to ten re-spins with the chance of even more re-spins on each subsequent spin. A Fairy Surprise feature enables you to change symbols until you have a winning line. Fairy Magic offers an extra spin of up to seven randomly chosen symbols. The Mining Bonus feature leads to an instant cash prize if you can break various crystals with an axe. Other cash prizes include a multiplication of fifteen times your wager. Betting between 10p and £100 gives you the opportunity to win more than 1,822 times your wager.
Fairy Tale Slot Games Online – The Finale
Common to all three are highly sophisticated graphics and imaginative story lines. Generous free spins and bonuses also form the main outline of each game. Medium variances enable you to win handsome prizes fairly regularly on each one. Where they differ is that Quickspin's have forty pay lines across five reels compared to NetEnt's 243. Conversely, Mirror Mirror's jackpot is only £150 compared to £800 and £1,000 on Rapunzel and Pied Piper respectively. Quickspin's online slots interpretations include features directly entwined with the tales although Mirror Mirror concentrates on more special sequence routines. However all three are immensely playable and highly entertaining not to mention rewarding. Their success at winning players' approval indicates the enjoyable fairy tale theme will be casting its magic spell for a long time to come.